Where the Heart meets the Soul!
Serenity Salon & Spa in Dover, NH offers the very best in personal care, beauty and comfort. Our Salon may be new, but our experienced staff are some of the best on the seacoast.

We'll keep it casual when you visit, and make it a fun but relaxed experience for you. Don't worry about knowing exactly what you want. We are glad to help you decide and make the process as easy and stress-free as possible.

We also offer many conveniences and amenities including ample parking. Free Consultations are always available. Our goal is to make your time with us a beautiful experience.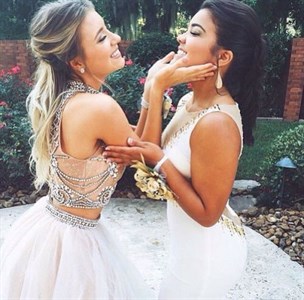 Serenity salon & spa is offering prom hair AND makeup for $99.95! What a smoking deal! Get your spot now so you don't miss out on this amazing deal.
Schedule now for a complimentary consultation at Serenity Salon with Jennifer Gillies, Nurse Practitioner. $13 per unit of Botox!!! You and your friends could look younger in no time! ALSO ON MAY 5TH - PSYCHIC READINGS Does the Spirit World have a message for you?? Call to book your appointment with Kimberly Moore, Psychic Medium. $55 per 1/2 hour reading. Call Serenity at 603-343-5437 to schedule!